How Can I Protect My Child From a Golf Cart Accident?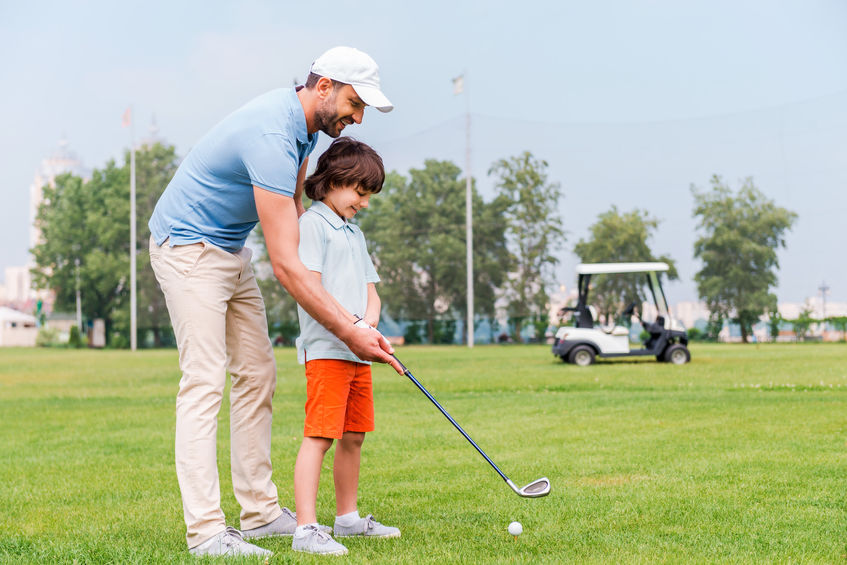 High-Risk Golf Cart Accidents and Children
Children are at a much higher risk of injury in a golf cart accident than adults, and the rate of child fatalities in golf cart accidents are greater than adult fatalities. Protect your child from harm while operating your golf cart with these simple tips.
Install Safety Belts in Your Golf Cart
Despite the fact that seat belts on golf carts have been shown to significantly reduce the risk of injury or death in the event of an accident, most golf carts still aren't manufactured with them. Make your golf cart safer for children and street legal by installing seat belts in every seat.
Do Not Allow Your Child to Drive the Cart
Most people don't allow very young children to operate a golf cart, however, teens and preteens may be. Golf carts are still motor vehicles and for the safety of everyone in your cart and anyone else on the road, no one under legal driving age should be behind the wheel of a golf cart.
Do Not Exceed Speed Limits
Golf carts aren't designed to go very fast, but when pushed to their top speeds, they can become more unstable and harder to maintain control of. Abide by the speed limits of not only the area you're operating your golf cart in but also the speed limits of your cart itself.
Never Drink and Drive Your Golf Cart
Alcohol is a major factor in a large number of golf cart accidents. Don't become one of the statistics by drinking and driving your golf cart. Although golf carts don't go as fast as cars, it's a myth that they are safer to drive than traditional motor vehicles. If you plan on drinking and operating your golf cart, have a designated sober driver.
When to Contact an Experienced Golf Cart Accident Lawyer
If your child or another loved one has been harmed in a golf cart accident, you may be eligible to collect compensation for any damages you and your family incurred as a result of the accident.
Get Help Today
Make sure you work with a personal injury lawyer who has specific experience representing victims of golf cart accidents and their families. Not all attorneys do, and there are many legal issues specific to golf cart accidents that a general personal injury lawyer might not be well-versed in.
Contact golf cart attorney Frank D. Butler today for a consultation at (800) 253-2531.