Seeking Compensation For Golf Cart Injuries While On Vacation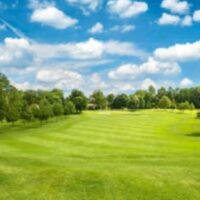 If you suffered some kind of golf-cart-related injury, there's a good chance that this accident occurred while you were on vacation. Many people travel specifically to visit new and interesting golf courses. Some states are particularly attractive to golf enthusiasts – including Florida with its many pristine golf courses. But what happens if you suffer an injury while vacationing? How do you pursue compensation? Let's find out:
High Schooler Dies After Falling from Golf Cart on School Trip 
On May 30th, it was reported that a high schooler had lost his life while on a senior trip in Florida. It is not clear why or how the teen tumbled from the cart, although the fall resulted in a brain injury that proved fatal. Surgery could not alleviate pressure on the brain, and the trauma was simply too great. It is not clear whether the family members will file a wrongful death lawsuit as a result of this incident, although this is certainly a possibility.
Can I Pursue Compensation After a Golf Cart Injury?
 Yes, it is possible to pursue compensation after a golf cart injury. However, you may need to prove negligence on the part of the golf course company, the golf cart manufacturer, or any other party that may have contributed to the accident. You should work with a qualified attorney in order to prove negligence in a confident, efficient manner.
Where Can I Find a Qualified, Experienced Golf Cart Injury Attorney in Pinellas Park? 
If you suffered a golf cart injury while vacationing in Pinellas Park, it makes sense to get in touch with a lawyer based in the same geographical area. These legal professionals will be familiar with local state laws and regulations, allowing you to pursue compensation with greater efficiency. You should also work with a lawyer who has specific experience with golf cart injuries. Choose the Florida golf cart accident lawyers at the Law Offices of Frank D. Butler, P.A., and you can check off both of these boxes. We have helped plenty of golf cart victims over the years, and we are conveniently based in the Pinellas Park area. Book your consultation today to get started.
Source: 
mirror.co.uk/news/us-news/high-school-student-dies-after-30115851