Can a Golf Cart Be Considered a Vehicle After an Accident?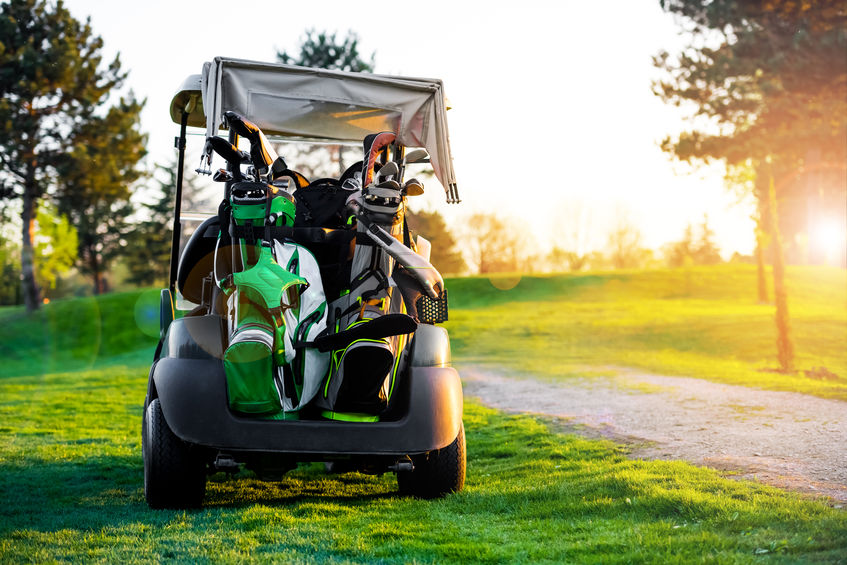 If you're involved in an accident with a street-legal golf cart, can it qualify as a low-speed vehicle for insurance purposes? Here's what you need to know.
Florida Laws for Golf Carts & Low-Speed Vehicles
In Florida, golf carts are similar to low-speed vehicles with a few key differences. Low speed vehicles are defined as vehicles with four wheels that are powered by an electric motor, and is designed to reach a maximum speed of about 20-25 mph on paved roads. The maximum weight limit for the vehicle, its cargo, and its passengers is about 3,000 pounds.
Golf carts, on the other hand, are defined as four-wheeled vehicles designed for use on a golf course that can only reach speeds of about 20 mph or less. They have fewer safety features than low speed vehicles, however, it is possible to update a golf cart and make it street legal.
Are Golf Carts Considered Vehicles in Florida?
Typically, no. In most cases of golf cart accidents, golf carts are not considered vehicles. They are insured under a separate policy for low-speed vehicles, and often, this policy covers all low-speed vehicles owned by the insured, such as four-wheelers, ATVs, and other golf carts. However, in some cases, golf carts may be considered a vehicle, particularly if they were exceeding the low-speed vehicle speed limit at the time of the accident.
The Case of Angelotta v. Security National Insurance
In 2008, a man driving a street legal golf cart sideswiped a car on a public road and plowed into the victim's stopped golf cart. The street legal golf cart had been modified to travel at speeds greater than 20 mph. Security National Insurance denied the victim's claim, stating that the golf cart was not covered under the owner's vehicle policy.
When the victim brought forward a claim against Security National Insurance for damages, initial rulings aligned with what Security National Insurance said — the golf cart wasn't a vehicle. However, the 5th District Court of Appeals reversed the first ruling, stating that because the golf cart was modified to be street legal, it did qualify as a low speed vehicle and not a golf cart.
Hurt in a Golf Cart Accident? Contact an Attorney Today
If you were injured in an accident involving a modified or street legal golf cart, don't wait to get legal help. You may be entitled to compensation for the damages you've suffered. Call Florida golf cart accident lawyer Frank D. Butler, PA today for a consultation at (800) 253-2531.