What Are the 5 Types of Golf Cart Insurance?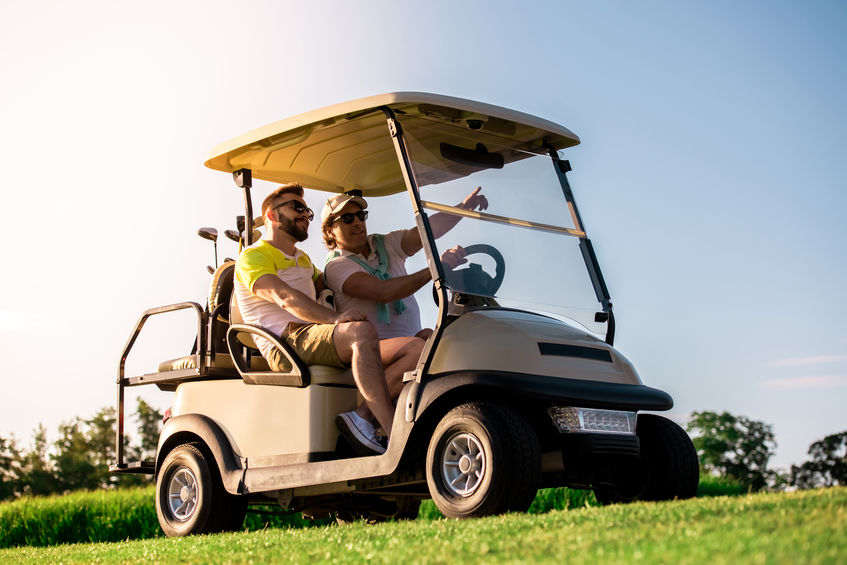 When purchasing insurance coverage for your golf cart, it's important to understand the different types of policies you can purchase. Here's what you need to know about the 5 different types of golf cart insurance and how to get legal help after a golf cart collision.
1. Personal Injury Protection (PIP)
In Florida, if you are injured in an accident, your personal injury protection (PIP) coverage will cover your medical bills up to $10,000. If you opt for liability only coverage, you will not have this protection. If the other driver is at fault, their PIP will pay for their injuries but not yours or the injuries of any of your passengers.
2. Property Damage
If you cause damage to another person's golf cart, vehicle, or other property while driving your golf cart, this type of insurance coverage would pay for the repairs up to a certain amount.
3. Comprehensive & Collision
Your property, including your golf cart, is covered by your comprehensive and collision coverage up to a certain amount. If you have comprehensive and collision, insurance should pay regardless of whether the accident was your fault or not.
4. Bodily Injury
If you are found to be at-fault for the golf cart collision and you caused someone else to suffer injury as a result, your bodily injury coverage would pay for the damage up to a certain amount. Bodily injury coverage does not pay for any of your own medical bills, only those incurred by someone else injured in a collision you caused.
5. Uninsured & Underinsured Motorist
Uninsured and underinsured motorist coverage is optional but highly recommended, especially for golf cart drivers. This is because many golf cart drivers simply don't have insurance. Since they're technically not vehicles, they slip through the cracks of insurance laws that were designed for traditional motor vehicles. You can protect yourself, your passengers, and your property by making sure that your golf cart is adequately covered by an insurance policy and not counting on other drivers to carry insurance on their own golf carts.
Hurt in a Golf Cart Accident? Why You Should Contact an Attorney
If you or a loved one have been injured in a golf cart accident, don't hesitate to reach out to an experienced Florida golf cart accident lawyer as soon as possible. An attorney can help you secure the full and fair compensation your family deserves. Contact the Law Offices of Frank D. Butler, P.A. for more information by calling 1-800-253-2531.