Does Uninsured Motorist Coverage Apply to Golf carts in Florida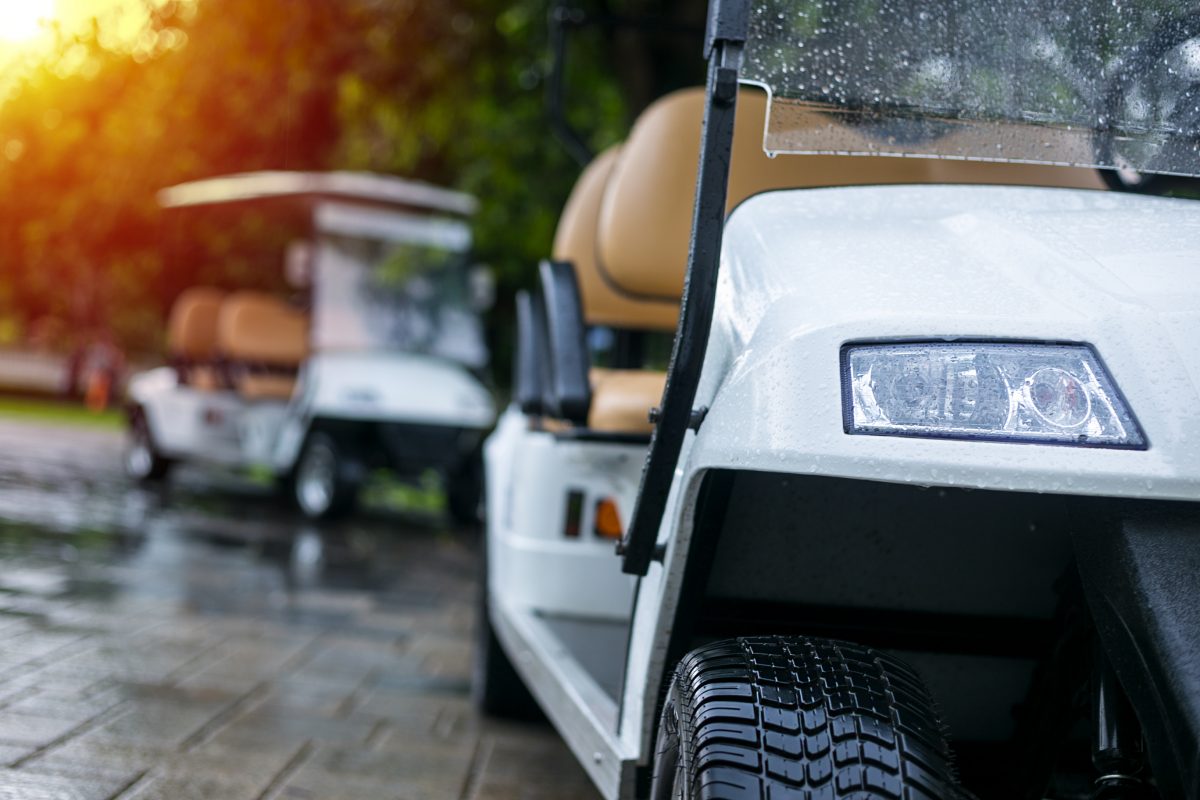 Does Uninsured Motorist Coverage Apply to Golf Carts in Florida?
Does Uninsured Motorist coverage apply to golf carts in Florida? The answer is:it depends on your situation. Insurance policies are written in Florida so that they cover "motor vehicles". That is not a surprise, but the term "motor vehicle" under the law of Florida can exclude some forms of transportation that you would think are usually thought of as motor vehicles. So the starting point to determine whether uninsured motorist coverage applies to your golf cart is to first know whether your golf cart qualifies as a "motor vehicle". Another term used under Florida law is "self-propelled vehicle", which Florida law uses to separate that group of vehicles from "motor vehicles".
Basically, if your golf cart is one with a maximum speed of 20 mph and not designed to travel on roads (i.e., it is for home use and golf course use), and not outfitted with brake lights, headlights, turn signals, windshield, etc., then it is unlikely to be a "motor vehicle". So, uninsured motorist coverage is not likely to apply to that golf cart. But, there may be some exceptions. Check with us on this because "UM" coverage is very important and can cover you when you are injured in a golf cart accident.
Very few laws are as consumer friendly as UM coverage. Very few insurance coverages for vehicles are as important as UM coverage. What is UM coverage exactly? UM coverage covers you for personal injuries that occur based upon another person's negligence in operating an automobile, truck, bus, motorcycle, or other golf cart. In other words, when the at-fault driver has no insurance or not enough insurance, your UM steps in to cover you for your injuries. This is a very important coverage because it is estimated that 25% of drivers operating a vehicle in Florida have no insurance to cover you for injuries they cause you. Therefore, when operating your golf cart you definitely want to have UM coverage on your golf cart so you are covered when the at-fault driver isn't. You can obtain coverage for your golf cart specifically, and at a very reasonable price.
If you have been in a golf cart injury crash call us today. We just completed a golf cart case where a prior law firm dropped the golf car accident case. We were able to get $100,000.00 for our client — the policy limit of uninsured motorist coverage.
We are GOLF CART ATTORNEYS. Contact us to work for you.
No costs or fee unless we win for you.