Can You Pursue Compensation Against a Golf Cart Manufacturer in Florida?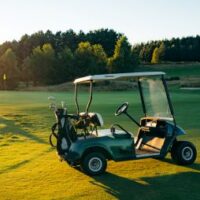 Many golf cart accidents are caused by driver negligence, but accidents may also be caused by product defects. It's no secret that golf carts in Florida are regularly recalled due to a wide range of manufacturing or design issues. If you believe that your golf cart injuries were caused by one of these defects, you may have the ability to pursue compensation. But when exactly is this possible, and how can you get the compensation you need for medical expenses, missed wages, emotional distress, and more?
Product Liability in Florida Explained 
Product manufacturers and designers can be held "strictly liable" for damages in Florida. In other words, injured plaintiffs only need to prove that the injuries were caused by a defect in the design or manufacture of the golfcart in order to receive compensation for their damages. There is no need to establish the four elements of negligence – unlike claims related to accidents caused by driver negligence or premise liability.
Negligent golf cart companies can be held accountable for both manufacturing flaws and design flaws. An example of a manufacturing flaw might be a weak axle on a golf cart. The metal alloy used to create this axle may not be sufficient to support the weight of the vehicle. An example of a design flaw might be a problematic brake system that wears down over time. This brake system might have been designed in such a way that it puts too much strain on the brake pedals – even if the materials and construction of these pedals are adequate.
In some cases, companies may be held accountable for marketing defects. This means that the product's marketing or advertising campaign causes consumers to use the golf cart in an unsafe manner. For example, an advertisement might show a golf cart being driven up a very steep. incline.  If a consumer tries to mimic this and injures themselves in the process, they may be able to file a defective marketing claim.
Golf Carts Are Constantly Being Recalled 
Defective golf carts are recalled on a regular basis. On July 6th, it was reported that Yamaha had been forced to recall 11,000 golf carts due to an accelerator issue. The issue stemmed from the accelerator spring, which  could cause the gas pedal to become stuck in an active position. Yamaha admits that such a condition could cause the potential for death or serious injury.
Where Can I Find a Qualified Golf Cart Injury Attorney in Florida? 
If you've been searching for a qualified, experienced Florida golf cart injury attorney, look no further than www.GolfCartAttorney.com, the Law Offices of Frank D. Butler. We here know that golf cart injuries can be both traumatic and life-altering. We're ready to guide you toward the compensation you need and deserve – whether your injury was caused by driver negligence, manufacturer negligence, or any other type of negligence. Book your consultation today with our golfcart attorneys to assess your legal options and move forward with a sense of confidence.
Source: 
abc27.com/news/consumer/yamaha-golf-cars-recalled-due-to-accelerator-issue-posing-risk-of-injury-or-death/