Golf Cart Crashes Across the Country Are Becoming Increasingly Common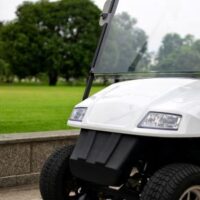 There has been a stunning number of golf cart crashes across the nation within just a few short days – highlighting just how dangerous golf carts and low speed vehicles ("LSVs") can be for the average American. Unfortunately, many of these crashes have been fatal, while others have led to life-altering injuries. Injuries plaintiffs and their families may pursue compensation for golf cart crashes in Florida with help from golf cart crash attorneys.
Woman Seriously Injured After Being Ejected From Golf Cart 
On July 16th, it was reported that a woman had been "ejected" from a golf cart in North Dakota. This injured individual was apparently the passenger of a golf cart driver who made a reckless left-hand turn. The turn was seemingly so sudden that it caused the passenger to fall out of the vehicle, causing serious injuries that required hospitalization. The driver was arrested on charges of criminal vehicular injury, although the single-vehicle crash is still under investigation.
Police Car Crashes into Golf Cart 
On July 14th, it was reported that a police vehicle had crashed into a golf cart in Arizona. The circumstances of the crash are unclear, and the authorities remain tight-lipped about the entire incident. Video surveillance from the incident seems to depict some kind of altercation near a strip club that drew in numerous police vehicles. It remains to be seen whether the golf cart arrived on the scene after the arrival of these vehicles, or whether the police arrived because of the golf cart crash.
Teens Suffer Serious Injuries in Golf Cart Crash
 On July 11th, it was reported that teens had suffered serious injuries after a golf cart crash in Texas. The three 18-year-olds were traveling along a road in Eastland County when a Ford Fiesta suddenly appeared and crashed into them. The Fiesta – which police say was traveling at an "unsafe speed" – proceeded to crash into a third vehicle. Virtually everyone involved in this crash was hospitalized, and it seems clear that the teens driving the golf cart were not to blame for the collision.
Man Loses Life After His Golf Cart Was Struck by a Semi-Truck 
On July 10th, it was reported that a man driving a golf cart in South Carolina had been struck and killed by a semi-truck. Police state that the golf cart driver was trying to cross a highway when a semi-truck appeared and struck the smaller vehicle at full speed. The victim was pronounced dead at the scene.
Where Can I Find a Golf Cart Crash Attorney in The Villages? 
If you have been injured in a golf cart crash, consider getting in touch with a Florida golf cart accident lawyer at www.GolfCartAttorney.com, the Law Offices of Frank D. Butler. Book a consultation with us and you can benefit from our experience specifically in the area of golf cart crashes. Our golfcart attorneys have helped numerous golf cart crash victims in the past, and it is possible to receive compensation for medical expenses, missed wages, emotional distress, and other damages. Reach out now.
Sources: 
kfyrtv.com/2023/07/17/one-left-with-serious-injuries-after-golf-cart-crash-mapleton-nd/
azfamily.com/2023/07/14/crash-involving-scottsdale-patrol-vehicle-golf-cart-under-investigation/
everythinglubbock.com/news/local-news/plainview-teens-seriously-hurt-in-golf-cart-crash-in-eastland-county/
cdllife.com/2023/man-in-golf-cart-dead-after-crossing-highway-in-front-of-semi-truck/