Top Causes of Golf Cart Accidents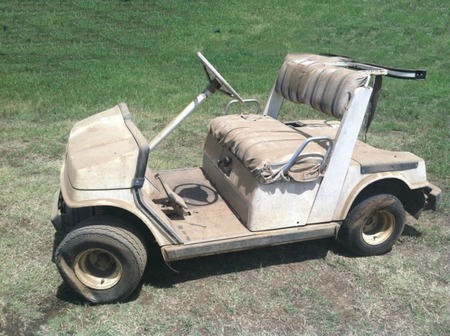 In Florida, golf cart use is common, especially in retirement communities. Although golf carts are often perceived as safer than cars, the reality is that these types of collisions can still occur and in some cases they can be devastating. Here's what you should know about the top causes of golf cart accidents and what to do if you or a loved one were injured in a golf cart collision.
1. Driving a Golf Cart Under the Influence
Driving a golf cart while intoxicated can be just as, if not more, dangerous than driving a vehicle in this manner. Operating a golf cart under the influence can lead to collisions with other carts, rollovers, and even collisions with automobiles.
2. Driving Over Difficult Terrain
Golf carts have difficulty navigating over difficult terrain like wet or muddy areas. A golf cart can easily flip if it hits a patch of mud or a large enough rock. It's important to only drive golf carts on flat terrain or on paths, even if that means going around a particular area.
3. Driving a Golf Cart While Distracted
Distracted driving is a serious problem for motor vehicles of all kinds, including golf carts. Driving a golf cart while eating, talking on the phone, or otherwise being distracted can lead to collisions with other golf carts or even pedestrians.
4. Cart Overcrowding
It's important that golf carts are not overcrowded with passengers. They are light duty vehicles and aren't made to hold more than 4-6 people, depending on the type of cart. If the number of passengers exceeds the number of seats available, a golf cart accident is more likely, especially in circumstances where sharper turns need to be made or the terrain is more challenging.
5. Reversing Downhill
Reversing downhill in a golf cart is much more dangerous than it sounds. It can be difficult to control a golf cart that is being driven in reverse down a hill and the cart may gain too much momentum to turn effectively. It may also be difficult to see behind the cart, leading to potential collisions.
Contact a Golf Cart Attorney Today for More Information
Often, golf cart accidents are caused by others engaging in negligent behavior. If you or a family member have been hurt in a golf cart collision, don't hesitate to contact the Law Offices of Frank D. Butler, P.A. for more information. We can help you explore the possibility of compensation for vehicle damages, medical bills, and other related costs. Call now at (727) 399-2222.